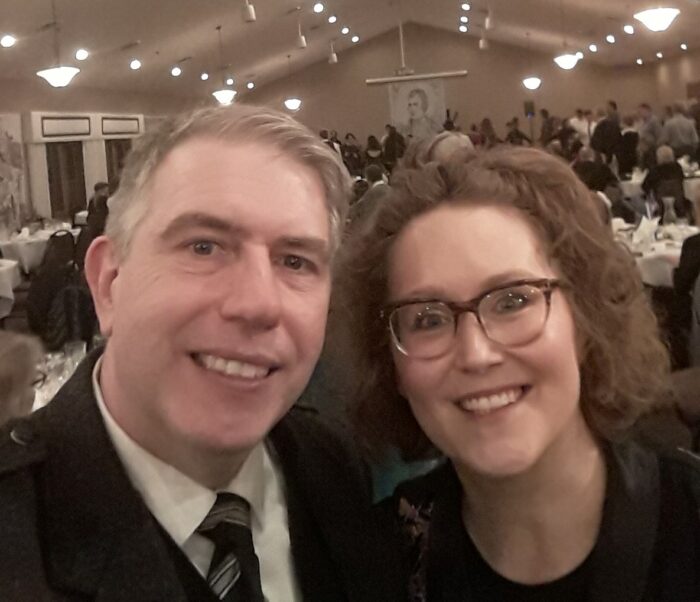 Michael and Andrea Neuerburg of Winter Piper, LLC purchased Ghillators, LLC in 2019 after learning that the original owners were closing the business.  Winter Piper have resumed the manufacture and sales of the Ghillators-designed shoe and renamed it Ghillie Clouds.  Winter Piper is based in the metro Minneapolis / St. Paul area of Minnesota, USA.

Michael began playing bagpipes relatively late in life and is a competition soloist and member of the MacAllister College Pipe Band.  In addition to playing bagpipes, Michael enjoys volunteering on weekends as a canine Search and Rescue technician for Northstar Search and Rescue.  He also practices various marital arts and is an avid outdoorsman.

Andrea does not play bagpipes, but she enjoys accompanying Michael to his concerts, competitions, and gigs. She has developed a super-human ability to tune out live bagpipe music played in the house.  Andrea also manages the day-to-day operations of Winter Piper.

Michael and Andrea have three dogs that accompany them to many bagpipe events and Scottish Festivals—the dogs love to howl with bagpipe music.  They both enjoy camping and bicycling with their dogs in tow.